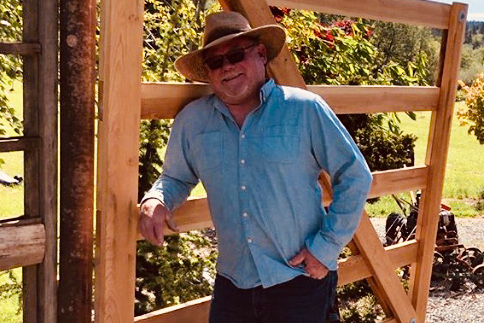 Rescuing Orcas Island during COVID-19
Orcas Island is an idyllic seaside vacation spot nestled between Seattle and Vancouver. Tourists flock there for scenic hikes, whale watching and a top-notch food scene. But true Islanders will tell you that life there isn't always paradise. As Lee Horswill, co-owner of Brown Bear Baking, tells me "the island tests everyone who comes to it."
2020, of course, delivered unprecedented challenges to the community. Due to COVID-19, the tiny island's unemployment rate hit 27%–twice the national average. As Kevin Ranker, interim director of the island food bank, wrote "hundreds of families lost their entire income overnight." Food insecurity quickly became a serious problem, with the food bank seeing a 200% increase of people in need.
The Orcas Island Community Foundation used a gift from Oprah to support local farmers and restaurateurs. In return, they helped to create jobs and feed people, ultimately nourishing the soul of the entire island.
Take John Steward, the owner of Maple Rock Farm. 21 years ago, he moved to the island searching for something good to do after losing his young wife to breast cancer. He bought a few acres and began growing vegetables. Eventually, he earned a stellar reputation–his salad greens are particularly in demand–and started selling his fare to restaurants, CSAs, and farmers' markets. Despite his success, John, 57, had begun losing passion for the job. "Farming is always a struggle," he says. "You don't make a lot of money. I was going to quit after 2020."
He's singing a different tune now. With the grant money, John could hire 5 people to help him work the land. "I love having young energy on the farm," he says. "This year was the most fun I've ever had." As part of the program, recipients donate produce to local restaurants, schools and the food bank. At one drop-off, John also reclaimed his passion for farming. "I knew everybody in the damn line," he says. "They were my friends and the EMT who saved somebody's life at a party the week before. This experience gave me a new sense of purpose."
David Ellertsen and Lee Horswil's culinary dream on Orcas nearly ended before it began. They ditched their lucrative careers in Las Vegas to build a baking kitchen. They wanted it to become a community gathering spot, where people would eat delicious pastries or grab an apron and learn how to make the perfect pie crust. "Customer service is a fantastic place to be if you want to make somebody's day better," explains David, 53.
Two weeks shy of Brown Bear Baking's grand opening, the couple were seriously injured in a horrific car accident. Lee had to be airlifted to a hospital off island. They worried he'd never feel safe enough to return to Orcas. When a group of anonymous neighbors stepped up to finish the necessary work, David and Lee decided to stay. No surprise, they also jumped at the chance to repay the kindness when Ranker asked them to participate in Oprah's gift. During the height of the pandemic, the staff of Brown Bear Baking provided the food bank with gourmet comfort food, including chicken tikka masala and poppyseed albacore tuna with celery fennel slaw . "We wanted to give the community meals that were heartwarming and uplifting," says Lee, 54.
They certainly succeeded. Stephen Fairweather, is a pianist who typically supplements their income by waiting tables during Orcas Island's tourist season. When the lockdown left Stephen, 36, without a job, they turned up at the food bank expecting to find dishes that were "dry, bulk and boring." Instead, they found the menu–and the camaraderie–truly inspiring. "The food bank became my social outlet," says Stephen, who quickly started volunteering there 3-4 days a week. "I'd be feeling cynical, jaded and crushed by the news, but the environment at the food bank felt triumphant. Seeing people support one another just broke my heart wide open."
In 2020, Orcas Island's community spirit rivaled the natural beauty of the island. I think it's safe to say they aced the exam.
If you'd like to support the Orcas Island community
oicf.us
orcasislandfoodbank.org