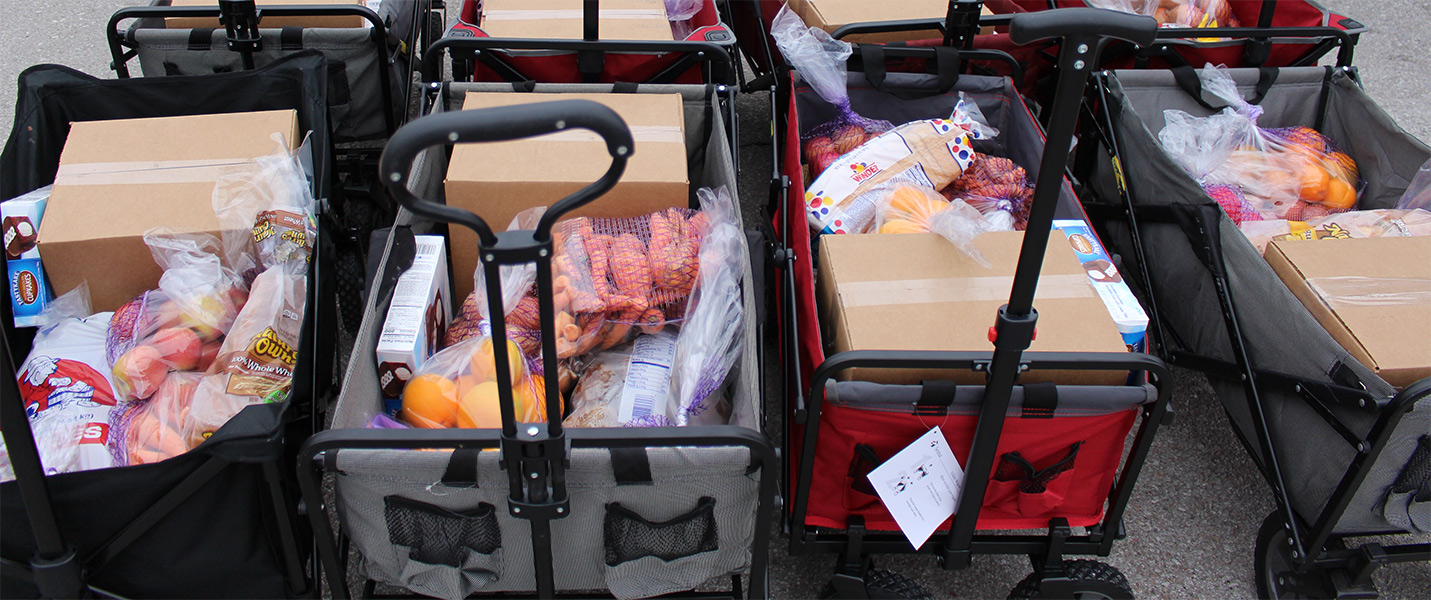 America's Food Fund addresses the issue of food access in the United States and provides funding relief to organizations working to feed the country's most vulnerable populations impacted by COVID-19, including children who rely on school lunch programs, low-income families, the elderly, and individuals facing job disruptions. The goal of America's Food Fund is to help ensure that all people have reliable access to food.
In April, Leonardo DiCapro, Laurene Powell Jobs, Apple and the Ford Foundation came together to create America's Food Fund, primarily supporting Chef Jose Andres's foundation World Central Kitchen and Feeding America. Since then, the fund has expanded, with 100% of donations going directly to World Central Kitchen, Feeding America, Save the Children U.S., No Kid Hungry, and Urban School Food Alliance — organizations that are mobilizing to provide food and support to those impacted by COVID-19.
The Oprah Winfrey Charitable Foundation donated $1 million to Feeding America via America's Food Fund. That donation was split among Feeding America, Sweetgreen Impact Outpost Fund, Second Harvest of Nashville and the Greater Chicago Food Depository.
Over 500,000 meals were served from Oct. 12-Nov. 3 at 735 polling locations across the country.
Millions of food boxes distributed in each state to help feed the roughly 50 million Americans who don't have enough to eat during the pandemic. In addition, Feeding America mobilized in the Gulf Coast to aid those devastated by the four hurricanes that ravaged Louisiana, Alabama, Florida, Texas, and Arkansas.
No Kid Hungry donated $34.5 million in emergency relief with $28 million more to come by the end of the year to support meal programs this year in more than 1,200 schools and community groups across all 50 states, Puerto Rico, Washington D.C. and Guam.